| | |
| --- | --- |
| | My Research Interest in RESIST |
Our research interest in RESIST is to analyse clinical biomedical data sets from patients with infectious diseases studied together with other RESIST PIs, by development and application of suitable computational methodologies. These methods combine techniques from bioinformatics, machine learning and phylogenetic / population genetic inference. We focus specifically on biofilm formation in clinical Pseudomonas aeruginosa isolates, inflammatory diseases linked to the gut microbiome, as well as immune evasion of Hepatitis C viruses.
Our aim is to produce testable hypotheses, such as sets of key sites or relevant genes associated with the presence of a disease, of antibiotic resistance or pathogenic evasion of immune defense. 
Prof. McHardy about her scientific work
Prof. Dr. Alice McHardy – Curriculum Vitae
Current Position
Since 2014 Chair of "Computational Biology for Infection Research" Lab at the Helmholtz Centre for Infection Research (HZI) and Full (W3) Professor, Technical University of Braunschweig, Braunschweig 
Undergraduate and Postgraduate Training
1995 – 2000 Diploma in Biochemistry, Department of Chemistry, Bielefeld University, Bielefeld 

2001 – 2004 Dr. rer. nat. (Ph.D.) in Bioinformatics, Computer Science Department, Bielefeld University, Bielefeld 
1990 – 1992 Postdoctoral Research Fellow at the Institute for Experimental Immunology, University of Zurich, Switzerland (Prof. Dr. med. Rolf Zinkernagel and Prof. Dr. rer. nat. Hans Hengartner)

1992 – 1994 DFG Fellow at the Institute for Experimental Immunology, University of Zurich, Switzerland 

1994 – 1998 Research Assistant and Senior Assistant at the Institute for Experimental Immunology, University of Zurich, Switzerland

1998 – 2001 Staff Scientist and Leader of the "Anti-Viral Defense Group" at the Mouse Biology Programme, European Molecular Biology Laboratory (EMBL)-Monterotondo, Monterotondo (Rome), Italy (Programme Coordinator Prof. Dr. Klaus Rajewsky) 

2002 – 2008 Professor and Director, Division of Immunology, Paul-Ehrlich-Institut, Langen, Germany 

Since 2008 Full (W3) Professor for Translational Infection Research at the Hannover Medical School; Director of the Institute for Experimental Infection Research, Twincore, Centre for Experimental and Clinical Infection Research; Executive Director of Twincore 
Academic and Research Posts
2004 Postdoc, Bioinformatics Resource Facility, Center for Biotechnology, Bielefeld University

2005 – 2007 Postdoc, then Permanent Research Staff, Bioinformatics & Pattern Discovery Group, IBM T.J. Watson Research Center, Yorktown Heights, NY, USA 

2007 – 2012 Head of independent Max-Planck Research Group for "Computational Genomics & Epidemiology" (W2: eq. associate), Max-Planck Institute for Informatics, Saarbrücken 

2010 – 2014 Chair of "Algorithmic Bioinformatics" (W3: eq. full), Heinrich-Heine University Düsseldorf 
Other Scientific Roles
Since 2012 Academic Editor for PeerJ

Since 2013 Associate Editor for PLoS Computational Biology

Since 2015 Scientific Advisory Board for de.NBI (German Network for Bioinformatics Infrastructure)

Since 2015 Coordinator of the TI Bioinformatics Platform, DZIF

Since 2016 EMBL-EBI Metagenomics Scientific Advisory Board

Since 2017 Co-Organiser of "Microbiome" Community of Special Interest of the International Society for Computational Biology (ISCB) 
Awards and Prizes
2002 Intelligent Systems for Molecular Biology (ISMB) "Best Poster" Award

2006 IBM Invention Achievement Award

2006 International Business Machines Corporation (IBM) "Research Division Technical 

2008 Sponsorship "Fast Track Programme", Robert Bosch Foundation 

2010 Invitation to 60th Nobel Laureate Meeting, Lindau, Germany 
Patents
Rigoutsos I, Huynh T, Tsirigos A, McHardy AC, Miranda KC.Pending, US 20080052008 A1: Linking Non- Coding and Gene-Coding Deoxyribonucleic Acid Sequences and Applications Thereof. 

Bathe B, Bastuck C, Tauch A, McHardy AC. Pending, US 20080052008 A1: Nucleotide sequences which code for the ilvE gene.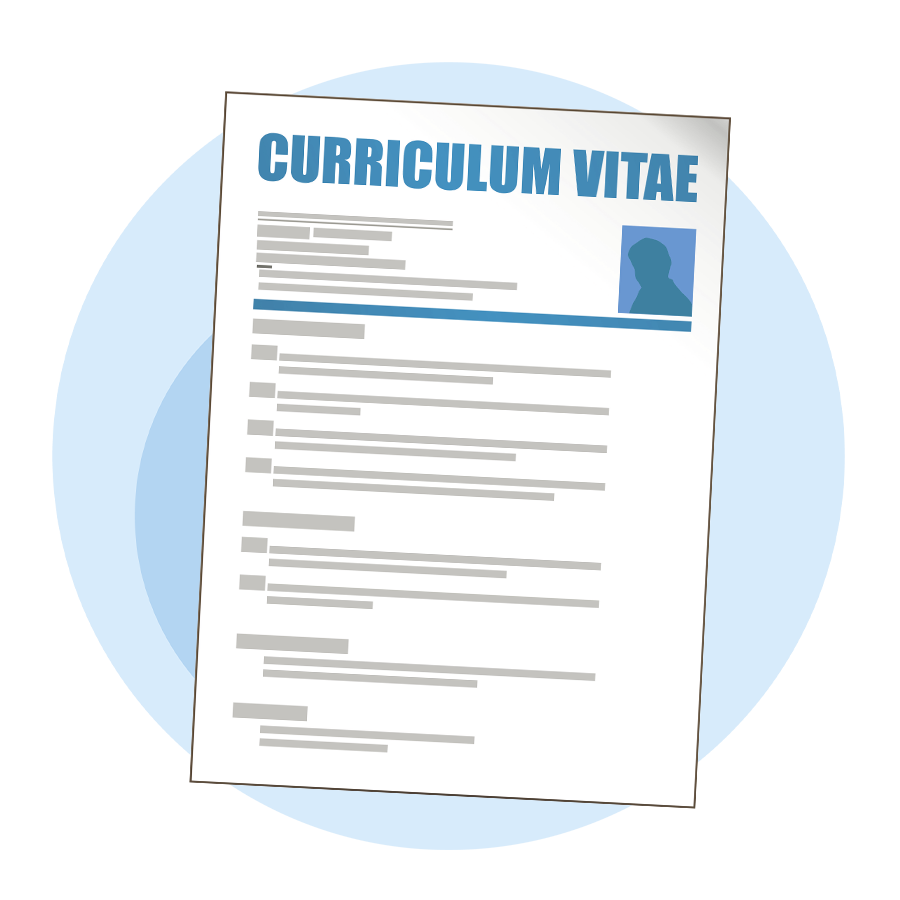 10 Selected Publications (of > 88 original publications)
Sczyrba A, Hofmann P, Belmann, Koslicki D, Janssen S, Droge J, Gregor I, Majda S, Fiedler J, Dahms E, Bremges A, Fritz A, Garrido-Oter R, Sparholt Jorgensen T, Shapiro N, Blood PD, Gurevich A, Bai Y, Turaev D, DeMaere MZ, Chikhi R, Nagarajan N, Quince C, Meyer F, Balvočiūtė M, Hansen LH, Sorensen SJ, Chia BKH, Denis B, Froula JL, Wang Z, Egan R, Kang DD, Cook JJ, Deltel C, Beckstette M, Lemaitre C, Peterlongo P, Rizk G, Lavenier D, Wu YW, Singer SW, Jain C, Strous M, Klingenberg H, Meinicke P, Barton M, Lingner T, Lin HH, Liao YC, Gueiros G, Silva Z, Cuevas DA, Edwards RA, Saha S, Piro VC, Renard BY, Pop M, Klenk HP, Goker M, Kyrpides N, Woyke T, Vorholt JA, Schulze-Lefert P, Rubin EM, Darling AE, Rattei T, McHardy AC. Critical Assessment of Metagenome Interpretation – a benchmark of metagenomics software. Nat Methods. 2017; 14: 1063–71. 
Bulgarelli D, Garrido-Oter R, Munch PC, Weiman A, Droge J, Pan Y, Schulze-Lefert P*, McHardy AC*. Structure and function of the bacterial root microbiota in wild and domesticated barley. Cell Host Microbe. 2015; 17: 392- 403. * Equal contribution 
Bai Y, Muller DB, Srinivas G, Garrido-Oter R, Potthoff E, Rott M, Dombrowski N, Munch PC, Spaepen S, Remus-Emsermann M, Huttel B, McHardy AC, Vorholt JA, Schulze-Lefert P. Functional overlap of the Arabidopsis leaf and root microbiota. Nature. 2015; 528: 364-9. 
Fischer U, Forster M, Rinaldi A, Risch T, Sungalee S, Warnatz HJ, Bornhauser B, Gombert M, Kratsch C, Stutz AM, Sultan M, Tchinda J, C.Worth CL, Amstislavskiy V, Badarinarayan N, Baruchel A, Bartram T, Basso G, Canpolat C, Cario G, Cave H, Dakaj D, Delorenzi M, Dobay MP, Eckert C, Ellinghaus E, Eugster S, Frismantas V, Ginzel S, Haas OA, Heidenreich O, Hemmrich-Stanisak G, Hezaveh K, Holl JI, Hornhardt S, Husemann P, Kachroo P, Kratz CP, Kronnie GT, Marovca B, Niggli F, McHardy AC, Moorman AV, Panzer-Grumayer R, Petersen BS, Raeder B, Ralser M, Rosenstiel P, Schafer D, Schrappe M, Schreiber S, Schutte M, Stade B, Thiele R, Weid N, Vora A, Zaliova M, Zhang L, Zichner T, Zimmermann M, Lehrach H, Borkhardt A, Bourquin JP, Franke A, Korbel JO, Stanulla M, Yaspo ML. Genomics and drug profiling of fatal TCF3-HLF-positive acute lymphoblastic leukemia identifies recurrent mutation patterns and therapeutic options. Nat Genet. 2015; 47: 1020-9. 
Hacquard S, Garrido-Oter R, Gonzalez A, Spaepen S, Ackermann G, Lebeis L, McHardy AC, Dangl JL, Knight R, Ley R, Schulze-Lefert P. Microbiota and Host Nutrition across Plant and Animal Kingdoms. Cell Host Microbe 2015; 17, 603-16. 
Patil KR, Haider P, Pope PB, Turnbaugh PJ, Morrison M, Scheffer T, McHardy AC. Taxonomic metagenome sequence assignment with structured output models. Nat Methods. 2011; 8: 191-2. 
Pope PB, Smith W, Denman SE, Tringe SG, Barry K, Hugenholtz P, McSweeney CS, McHardy AC, Morrison M. Isolation of Succinivibrionaceae implicated in low methane emissions from Tammar wallabies. Science. 2011; 333: 646-8. 
Kalyuzhnaya MG, Lapidus A, Ivanova N, Copeland AC, McHardy AC, Szeto E, Salamov A, Grigoriev IV, Suciu D, Levine SR, Markowitz VM, Rigoutsos I, Tringe SG, Bruce DC, Richardson PM, Lidstrom ME, Chistoserdova L. High-resolution metagenomics targets specific functional types in complex microbial communities. Nat Biotechnol. 2008; 26: 1029-34. 
McHardy AC, Martin HG, Tsirigos A, Hugenholtz P, Rigoutsos I. Accurate phylogenetic classification of variable- length DNA fragments. Nat Methods. 2007; 4: 63-72. 
Mavromatis K, Ivanova N, Barry K, Shapiro H, Goltsman E, McHardy AC, Rigoutsos I, Salamov A, Korzeniewski F, Land M, Lapidus A, Grigoriev I, Richardson P, Hugenholtz P, Kyrpides NC. Use of simulated data sets to evaluate the fidelity of metagenomic processing methods. Nat Methods. 2007; 4: 495- 500.