| | |
| --- | --- |
| | My Research Interest in RESIST |
Currently, more than 350 genes are known to cause primary immunodeficiencies (PID). However, depending on the cohort studied, these 350 genes only explain about 15-60% of patients. Hence, other causative or contributing factors, such as epigenetic profiles, the regulation of gene expression, or the gut microbiome, need to be studied. Our main objectives in RESIST are: reducing the number of unsolved cases – since the majority of patients with immunodeficiency are currently undiagnosed -, improving our understanding on how the epigenome works and its role in primary immunodeficiency disease and understanding the relationship between the gut microbiome and disease severity and comorbidity in PID patients with malignancies, autoimmunity or inflammation.
Prof. Grimbacher about his scientific work
Prof. Dr. Bodo Grimbacher – Curriculum Vitae
Current Position
Since 2011 Full (W3) Professor of Immunodeficiency, Center for Chronic Immunodeficiency (CCI)
Undergraduate and Postgraduate Training
1988 – 1995 Medical School in Aachen, Freiburg and Hamburg, Germany

1995 Dissertation in Medicine, Department of Rheumatology and Clinical Immunology, ALU Freiburg, Germany

1995 – 1997 AIP, Department of Rheumatology and Clinical Immunology, ALU Freiburg, Germany 

1997 – 2000 Postdoc, National Human Genome Institute, NIH, Bethesda, MD, USA

2000 – 2006 Physician Scientist, Department of Rheumatology and Clinical Immunology, ALU Freiburg, Germany

2006 Habilitation in Internal Medicine (Supervisor Prof. Dr. med. H.H. Peter), ALU Freiburg, Germany 
Academic and Research Posts
2006 – 2011 Department of Immunology, Royal Free Hospital & University College London, UK 
Other Scientific Roles
2002 – 2006 Head of the ESID Registry Working Party 

2006 – 2010 Secretary of the European Society for Immunodeficiencies (ESID) 

2007 – 2011 Member of the UK-PIN steering committee 

2008 – 2011 Steering Committee of the European Ig-Pro20 immunoglobulin trial 

2013 – 2014 Assoc. Editor, Journal of Clinical Immunology

Since 2014 Member of the Novartis PI3Kd-inhibitor trial on APDS in Europe 

Since 2014 Speaker of the Arbeitskreis Klinische Immunologie (DGfI)

Since 2019 Speaker of the Translational School of Immunology (DGfI) 

Since 2019 Speaker of the German Rare Disease Network GAIN (BMBF) 

Since 2019 CO-Speaker of the E-Rare Disease Network iPAD (EU)

Since 2019 Member of the Scientific Advisory Board of the ACHSE e.V. 

Since 2019 Member of the Scientific Advisory Board of the DADA2 Foundation 
Awards and Prizes
1999 Fellow of the Immunodeficiency Foundation (IDF)

2002 Admission to the Emmy Nöther programme of the German research foundation

2002 Election to host the Clinical Patient Registry of ESID

2006 Georges Köhler Award 2006 of the German Immunology Society

2006 Secretary of the European Society for Immunodeficiencies (ESID)

2006 Marie-Curie Excellence Award of the European Commission for 4 years

2007 Rudolf-Schoen Prize from the Medizinische Hochschule Hannover

2009 Thieme Research Prize of the Leopoldina, Halle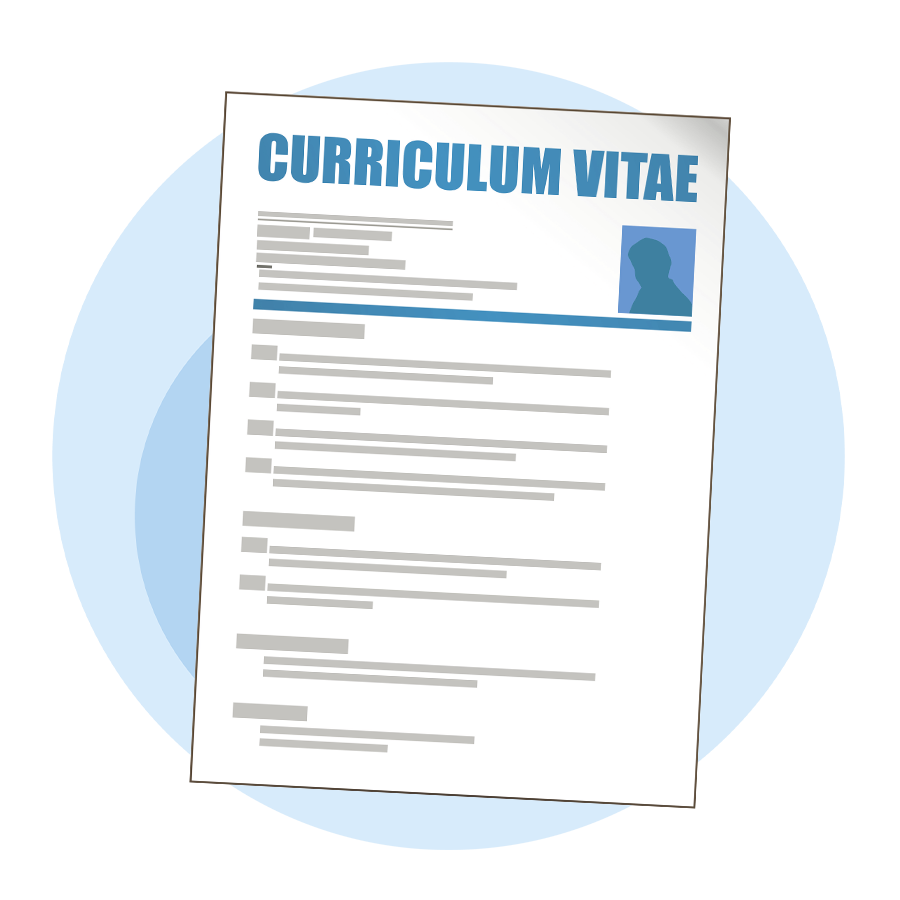 10 Selected Publications (of > 181 original publications)
Rauer S, Marks R, Urbach H, Warnatz K, Nath A, Holland S, Weiller C, Grimbacher B. Treatment of Progressive Multifocal Leukoencephalopathy with Pembrolizumab. (Letter). N Engl J Med. 2019 Apr 10. [Letter, Epub ahead of print] 
Frey-Jakobs S, Hartberger JM, Fliegauf M, Bossen C, Wehmeyer ML, Neubauer JC, Bulashevska A, Proietti M, Fröbel P, Nöltner C, Yang L, Rojas-Restrepo J, Langer N, Winzer S, Engelhardt KR, Glocker C, Pfeifer D, Klein A, Schäffer AA, Lagovsky I, Lachover-Roth I, Béziat V, Puel A, Casanova JL, Fleckenstein B, Weidinger S, Kilic SS, Garty BZ, Etzioni A, Grimbacher B. ZNF341 controls STAT3 expression and thereby immunocompetence. Sci Immunol. 2018 Jun 15;3(24). 
Fliegauf M, Bryant VL, Frede N, Slade C, Woon ST, Lehnert K, Winzer S, Bulashevska A, Scerri T, Leung E, Jordan A, Keller B, de Vries E, Cao H, Yang F, Schäffer AA, Warnatz K, Browett P, Douglass J, Ameratunga RV, van der Meer JW, Grimbacher B. Haploinsufficiency of the NF-κB1 Subunit p50 in Common Variable Immunodeficiency. Am J Hum Genet. 2015 Sep 3;97(3):389-403. Epub 2015 Aug 13. 
Schubert D, Bode C, Kenefeck R, Hou TZ, Wing JB, Kennedy A, Bulashevska A, Petersen BS, Schäffer AA, Grüning BA, Unger S, Frede N, Baumann U, Witte T, Schmidt RE, Dueckers G, Niehues T, Seneviratne S, Kanariou M, Speckmann C, Ehl S, Rensing-Ehl A, Warnatz K, Rakhmanov M, Thimme R, Hasselblatt P, Emmerich F, Cathomen T, Backofen R, Fisch P, Seidl M, May A, Schmitt-Graeff A, Ikemizu S, Salzer U, Franke A, Sakaguchi S, Walker LS*, Sansom DM*, Grimbacher B*. Autosomal dominant immune dysregulation syndrome in humans with CTLA4 mutations. Nat Med. 2014 Dec;20(12):1410-6. *contributed equally 
Lanternier F, Pathan S, Vincent QB, Liu L, Cypowyj S, Prando C, Migaud M, Taibi L, Ammar-Khodja A, Boudghene Stambouli O, Guellil B, Jacobs F, Goffard JC, Schepers K, del Marmol V, Boussofara L, Denguezli M, Larif M, Bachelez H, Michel L, Lefranc G, Hay R, Jouvion G, Chretien F, Fraitag S, Bougnoux ME, Boudia M, Abel L, Lortholary O, Casanova JL*, Picard C*, Grimbacher B*, Puel A.* Deep dermatophytosis and inherited CARD9 deficiency. N Engl J Med. 2013 Oct 31;369(18):1704-14. *contributed equally 
Lopez-Herrera G, Tampella G, Pan-Hammarström Q, Herholz P, Trujillo-Vargas CM, Phadwal K, Simon AK, Moutschen M, Etzioni A, Mory A, Srugo I, Melamed D, Hultenby K, Liu C, Baronio M, Vitali M, Philippet P, Dideberg V, Aghamohammadi A, Rezaei N, Enright V, Du L, Salzer U, Eibel H, Pfeifer D, Veelken H, Stauss H, Lougaris V, Plebani A, Gertz EM, Schäffer AA, Hammarström L, Grimbacher B. Deleterious Mutations in LRBA Are Associated with a Syndrome of Immune Deficiency and Autoimmunity. Am J Hum Genet. 2012 Jun 8;90(6):986-1001 . Epub 2012 May 16. 
Glocker EO, Frede N, Perro M, Sebire N, Elawad M, Shah N, Grimbacher B. Infant colitis–it's in the genes. Lancet. 2010 Oct 9;376(9748):1272. 
Glocker EO, Kotlarz D, Boztug K, Gertz EM, Schäffer AA, Noyan F, Perro M, Diestelhorst J, Allroth A, Murugan D, Hätscher N, Pfeifer D, Sykora KW, Sauer M, Kreipe H, Lacher M, Nustede R, Woellner C, Baumann U, Salzer U, Koletzko S, Shah N, Segal AW, Sauerbrey A, Buderus S, Snapper SB, Grimbacher B*, Klein C*. Inflammatory Bowel Disease and Mutations Affecting the Interleukin-10 Receptor. N Engl J Med. 2009 Nov 19;361(21):2033- 45. *contributed equally 
Glocker EO, Hennigs A, Nabavi M, Schäffer AA, Woellner C, Salzer U, Pfeifer D, Veelken H, Warnatz K, Tahami F, Jamal S, Manguiat A, Rezaei N, Amirzargar A, Plebani A, Hannesschläger N, Gross O, Ruland J, Grimbacher B. A homozygous CARD9 mutation in a family with susceptibility to fungal infections. N Engl J Med. 2009 Oct 29;361(18):1727-35. 
Holland SM, Deleo FR, Elloumi HZ, Hsu AP, Uzel G, Brodsky N, Freeman AF, Demidowich A, Davis J, Turner ML, Anderson VL, Darnell DN, Welch PA, Kuhns DB, Frucht DM, Malech HL, Gallin JI, Kobayashi SD, Whitney AR, Voyich JM, Musser JM, Woellner C, Schaffer A, Puck JM*, Grimbacher B*. STAT3 Mutations in the Hyper- IgE Syndrome. N Engl J Med. 2007 Oct 18;357(16):1608-19. *contributed equally