RESIST as a career platform
RESIST encourages young investigators to become actively involved in basic and clinical Infection and Immunity Research. Therefore we offer support during the initial and further steps of an academic career, while supporting the integration of professional and family life and promoting gender quality in science.
Under this section you can find out more about the different measures and concepts RESIST offers to train young scientists, e.g. our new Master of Science course "Biomedical Data Analysis", browse for job offers or check out honors and awards of our scientist.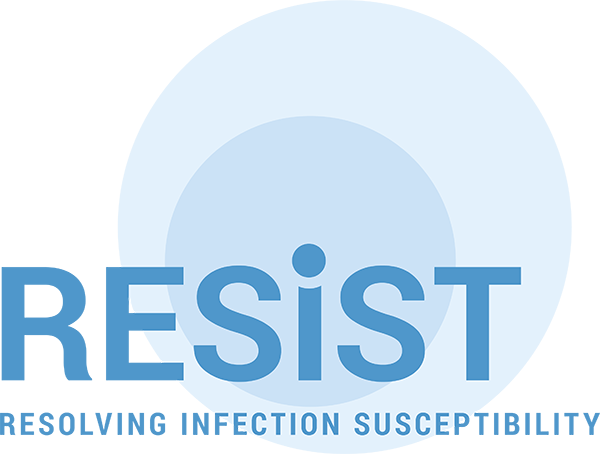 New Master's programme "Biomedical Data Analysis"
Digitalisation is progressing strongly in everyday life – but also in medicine, healthcare and (bio)medical research. Thus, it is becoming more and more important to handle large data sets but the experts are missing. This is where we will help: Within the framework of RESIST, the new four-semester master's programme "Biomedical Data Analysis" is currently under development. It is directed to graduates with a bioscientific bachelor's or medical degree. The programme is expected to start in the winter semester 2021/22 with 20 students.
Our future biomedical data scientists will learn how to generate and handle large, heterogeneous and complex data volumes in a targeted manner and how to develop and apply IT solutions – in order to improve disease prevention, precise diagnoses as well as treatment and therapy solutions. With our interdisciplinary and multi-professional course of study we aim to train and form specialists at the interface of life sciences, medicine and computer science. We expect to publish more detailed information about the above programme on this page at the beginning of 2021. If you have any questions, please do not hesitate to contact us:
Dr. Melina Celik, Telefon: (0511) 532-4541, E-Mail: celik.melina@mh-hannover.de.
Film Portrait of the Cluster of Excellence RESIST