About our Cluster of Excellence
Here we are presenting you how our Cluster of Excellence RESIST is structured: Starting with our trio of speakers led by Prof. Dr. Thomas Schulz, followed by the RESIST researchers, the management office, the participating committees, our partners and the "Deutsche Forschungsgemeinschaft" (DFG) as funding organisation. All of them – and above all the people who take part in our studies – make our scientific work possible. We share a common goal: research for the weakest. We want to make a strong effort for their protection.
If you have any questions about our work, please do not hesitate to contact us.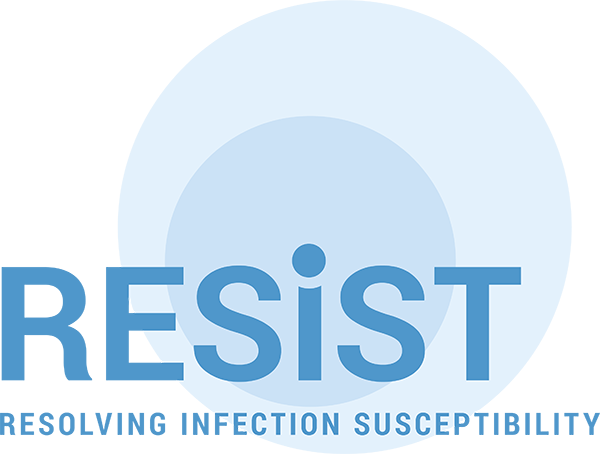 We are strongly connected
The special feature of RESIST is the close and strong interaction between the physicians, who perform mainly clinical work and who are very familiar with the situation of the patients, and the researchers, who do basic research in order to improve prevention, diagnosis and therapy.
RESIST consists of 40 research groups from six different partner institutions and Hannover Medical School (MHH) as lead institution. The groups are strongly connected by 23 projects and are moreover supported by scientists from four other cooperating institutions.
Film Portrait of the RESIST Cluster of Excellence