| | |
| --- | --- |
| | My Research Interest in RESIST |
During aging, the performance of the immune system decreases, due to so-called immuno-senescence. This is an important reason why older adults are more susceptible to cancer and infections, like influenza. Therefore, vaccinations against some infections are specifically recommended for them. However, due to immuno-senescence also vaccination does not work as well as in younger people. Our research interest in RESIST is to better understand the mechanisms of the reduced immune response to infections and vaccinations, as well as immune control in persistent infections such as those caused by the varicella zoster virus. This will allow the development of more effective vaccines and therapies.
Prof. Osterhaus about his scientific work
Prof. Dr. Albert Osterhaus – Curriculum Vitae
Current Position
Since 2014 Professor / Founding Director, Research Center for Emerging Infections and Zoonoses, TiHo Hannover (RIZ-TiHo) 
Undergraduate and Postgraduate Training
1974 – 1996 Veterinarian & PhD Thesis, Utrecht University. Registered veterinary microbiologist 
Academic and Research Posts
1978 – 1989 Head Section Animal Viruses, RIVM, Bilthoven, The Netherlands 

1989 – 1994 Head Laboratory of Immunobiology, RIVM

1990 – 2010 Professor of Environmental Virology, State University Utrecht 

1993 – 2015 Professor of Virology, Erasmus MC, Rotterdam 

1993 – 2015 Head of the Department of Viroscience, Erasmus MC, Rotterdam 

1993 – 2015 Director National Influenza Center (NIC), Rotterdam

1995 – 2000 Director WHO Global Reference Laboratory for Measles, Rotterdam 

2003 – 2015 WHO National Reference Laboratory for Measles and Rubella with RIVM 

1995 – 2015 Director WHO Collaborating Centre Arboviruses and Haemorrhagic Fever 

Since 2011 Professor of Wildlife Virology and Virus Discovery, University Utrecht 

Since 2013 Professor University of Veterinary Medicine Hannover (TiHo) 

Since 2014 Founding Director RIZ-TiHo 
Other Scientific Roles
Since 1993 Associate Editor, Vaccine Journal

2007 – 2015 Chairman of the Postgraduate School Molecular Medicine Erasmus MC 

2008 – 2015 Chairman of the Master programme Infection and Immunity 

Since 2012 Editor-in-Chief, Current Opinion in Virology, ONE HEALTH Journal 
Awards and Prizes
1985 Schimmel Viruly Award: Faculty of Veterinary Medicine, Utrecht

1989 Heine Medin Award: European Society against Virus Diseases

1992  Ciba Geigy Prize for Research in Animal Health

1993  Laureate Van Loghem lecture, Dutch Society for Immunology

1995 Firkin Oration, Australian Society for Medical Research 

1998 M.W.Beijerinck Virology Award, Royal Dutch Academy of Sciences

2000 UK Royal Society invited lecture on Catastrophes after crossing species barriers 

2002 The ESCV Gardner Lecture – Viruses emerging from animal reservoirs

2004 James H. Nakano Citation – CDC prize for exceptional scientific publications. 

2004 Dr. Saal van Zwanenberg-Oragon prize

2004 Reinier de Graaf medal – for exceptional contribution to medicine

2006 Federa prize – for original and exceptional research achievements 

2006  European Respiratory Society – European Lung Foundation Award

2007  Prix scientifique Louis D – Académie des sciences de l'Institut de France

2007  Allan Granoff Lectureship in Virology Award, St. Jude's Hospital

2008  Erasmus Award, Erasmus MC Rotterdam, The Netherlands

2010 ESCMID Award for Excellence in Clinical Microbiology and Infectious Diseases 

2012 WSAVA One Health Award for cross-species viral infection 

2015  Chanchiani Global Health Research Award (McMaster, USA)

2016 Doctorate h.c. University Liege, Belgium

2016 Robert C. Gallo Award for Scientific Excellence 2018 ACVM Distinguished Microbiologist Award 

2018 ACVM Distinguished Microbiologist Award 
Patents
Süzer Y, Löwer J, Sutter G, Osterhaus AD, Rimmelzwaan GF, Kreijtz J. Pending, WO 2008061939 A1: Recombinant modified vaccinia virus ankara (mva)-based vaccine for the avian flu. 

Fouchier R, Olsen B, Osterhaus AD. Pending, WO 2002024734 A2: Influenza a virus haemagglutinin subtype h16 proteins and their encoding nuclei c acid. 

De Jong JC, Bestebroer TM, Simon JHM, Fouchier R, Osterhaus AD. Pending, US 20080044426 A: Novel Atypical Pneumonia-Causing Virus. 

Haagmans B, Kuiken T, Fouchier R, Osterhaus AD. Pending, US 20070053878 A1: Sars. 

De Jong JC, Fouchier R, Den Hoogen BG, Osterhaus AD, Groen J. Pending, US 20150093746 A1: Virus Causing Respiratory Tract Illness in Susceptible Mammals.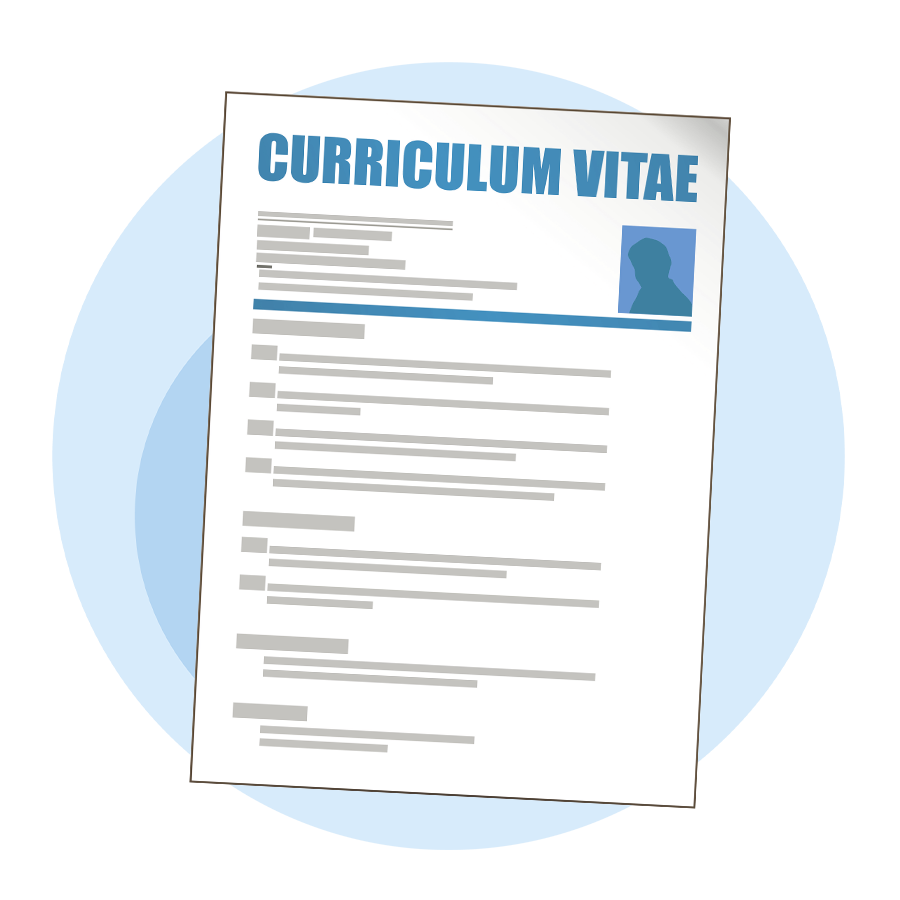 10 Selected Publications (of > 1250 original publications)
Haagmans BL, van den Brand JM, Raj VS, Volz A, Wohlsein P, Smits SL, Schipper D, Bestebroer TM, Okba N, Fux R, Bensaid A, Solanes Foz D, Kuiken T, Baumgärtner W, Segalés J, Sutter G, Osterhaus AD. An orthopoxvirus-based vaccine reduces virus excretion after MERS-CoV infection in dromedary camels. Science. 2016; 351: 77-81. 
Mina MJ, Metcalf CJ, de Swart RL, Osterhaus AD, Grenfell BT. Long-term measles-induced immunomodulation increases overall childhood infectious disease mortality. Science. 2015; 348: 694-9. 
Zaki AM, van Boheemen S, Bestebroer TM, Osterhaus AD, Fouchier RA: Isolation of a novel coronavirus from a man with pneumonia in Saudi Arabia. N Engl J Med. 2012; 19: 1814-20. 
Herfst S, Schrauwen EJ, Linster M, Chutinimitkul S, de Wit E, Munster VJ, Sorrell EM, Bestebroer TM, Burke DF, Smith DJ, Rimmelzwaan GF, Osterhaus AD, Fouchier RA. Airborne transmission of influenza A/ H5N1 virus between ferrets. Science. 2012; 336: 1534-41. 
Stittelaar KJ, Neyts J, Naesens L, van Amerongen G, van Lavieren RF, Holý A, De Clercq E, Niesters HG, Fries E, Maas C, Mulder PG, van der Zeijst BA, Osterhaus AD. Antiviral treatment is more effective than smallpox vaccination upon lethal monkeypox virus infection. Nature. 2006; 439: 745-8. 
Haagmans BL, Kuiken T, Martina BE, Fouchier RA, Rimmelzwaan GF, van Amerongen G, van Riel D, de Jong T, Itamura S, Chan KH, Tashiro M, Osterhaus AD. Pegylated interferon-alpha protects type 1 pneumocytes against SARS coronavirus infection in macaques. Nat Med. 2004; 10(3): 290-3. 
Kuiken T, Rimmelzwaan G, van Riel D, van Amerongen G, Baars M, Fouchier R, Osterhaus AD. Avian H5N1 influenza in cats. Science. 2004; 306: 241. 
Fouchier RA, Kuiken T, Schutten M, van Amerongen G, van Doornum GJ, van den Hoogen BG, Peiris M, Lim W, Stöhr K, Osterhaus AD. Aetiology: Koch's postulates fulfilled for SARS virus. Nature. 2003; 423: 240. 
Martina BE, Haagmans BL, Kuiken T, Fouchier RA, Rimmelzwaan GF, Van Amerongen G, Peiris JS, Lim W, Osterhaus AD: SARS virus infection of cats and ferrets. Nature. 2003; 425: 915. 
van den Hoogen BG, de Jong JC, Groen J, Kuiken T, de Groot R, Fouchier RA, Osterhaus AD. A newly discovered human pneumovirus isolated from young children with respiratory tract disease. Nat Med. 2001; 7(6): 719-24.